The purpose of Community Acupuncture is to separate the issues of money and treatment. We understand that everyone's situation is different, and our primary goal is to make acupuncture more accessible by making it more affordable. We want you to receive treatment often enough and long enough to really get better and stay better.
In Community Acupuncture, up to 6 people are treated together in one area, fully clothed in most cases with minimal exposure. This means more than one person can be treated at one time and helps to keep costs down. Assessments are taken separately in

a private room. Treatment lasts approx 30 mins. Some treatments can be done sitting in a comfy chair, others lying down. Privacy is maintained at all times. This is the way Acupuncture is done in China and it is very effective.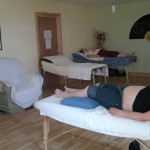 For speed and efficiency the methods used are Dr. Tans Balance Method, which relieves pain almost instantly, and because of the low cost treatments, most people can come as often as required to remain pain free.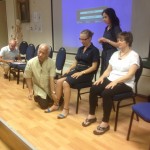 Also used is Abdominal Acupuncture, which is called "the miracle treatment" in relieving pain.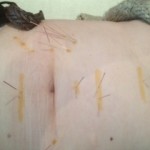 Conditions treated include, Pain, Migraine, Stress, Insomnia, and Digestive issues. Due to the sensitive and intimate nature of the conditions, Fertility and Gynaecological issues will not be treated in this clinic.
Occasionally, assessment and first treatment will be done in Private sessions Monday to Thursday, as this takes lengthy discussion about the presenting ailment, diet, lifestyle, stress factors etc, with the appropriate advice given.The cost for this is 55 Euro, but the remaining treatments may be carried out in the Community Clinic.
Cost: € 20
Fridays only by appointment

Contact: Mairead Fahy R.G.N., Dip Ac and TCM, L Ac Nanjing (China)
Acupuncture and Chinese Medicine Clinic
The Palms Centre, The Avenue, Gorey.
Phone: 053 9483155 or 087 6451409 for more information.